The Points Based System is the immigration framework used to assess whether a person can come to the UK for the purposes of employment or study.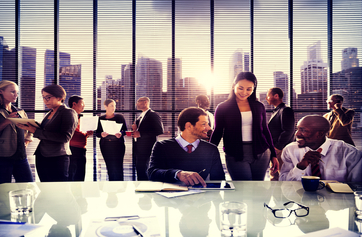 The cost of getting it wrong, either by providing insufficient evidence or incorrect facts, could lead to a mandatory ban from entering to the UK. If your application has been refused, you should seek specialist legal advice.
Administrative review
If your application was refused under the Points Based System, you may not have the full right of appeal but could still be able to challenge the decision through an Administrative Review.
In some cases, a review or appeal may not even be necessary. It may be possible to simply submit a fresh application – addressing all the reasons for refusal and including original evidence where appropriate.
This will avoid the need to go through a lengthy appeals process – so we will always consider what options are available and put your best interests first.
In the event that you do appeal, our role will involve drafting grounds of appeal and skeleton arguments, advising on key witnesses and supporting evidence. We work with high level, experienced barristers who will attend the hearing with you.
How to Get Started
Call us on 01793 836010 or complete our quick Enquiry form on the right for a Free Assessment
Tier 1 Highly skilled.
Tier 2 Skilled workers with a job offer.
Tier 3 Unskilled workers.
Tier 4 Students.
Tier 5 Youth mobility scheme.
An appeal under the Points Based System [known as Administrative Review] can only be made under certain circumstances. You may have a right of appeal based on human rights.
Extensions of stay will need to meet the Points Based System in most categories. We can assess whether any transitional policies apply.
INDEFINITE LEAVE TO REMAIN  If you are a Points Based System migrant who has been refused Indefinite Leave to Remain please enquire here.
Please complete our contact form which will allow us to assess your case fully. Alternatively, contact a member of our team on 01793 836 010.